CTXMarket.com
E-commerce For Central Texas.
---
40%
funded (of minimum target)
70
dd

18

hh
Time left to invest
---
$3,950
amount committed
$10k - $249k
funding goal
Regulation CF
exemption used
$6,101,196
pre money valuation
$250.00
min investment
5
investors
---
Security Type
Future Equity
A SAFE is an agreement between an investor and a company that entitles the investor to future equity in the company similar to a warrant, except without determining a specific price per share.
Bonus
People who own stakes in CTXMarket.com are entitled to all benefits of the CTX Owner's Club (more info), which include:
Free access to owners-only events around Central Texas.
Opportunities to claim passes to concerts, food festivals, and other events in Central Texas.
The right to impact the direction of CTXMarket.com through the CTXchange owner's program.
Direct access to the CTXMarket.com CEO.
...and a lot more!
Pitch
Who are we
CTXMarket.com is the e-commerce platform for Central Texas. CTXMarket.com has been able to unify hundreds of independent Texas businesses and create a destination where online shoppers can browse a massive collection of listings offered by hundreds of local businesses in one place on the Internet.
CTXMarket.com was started by two brothers, Davis and Patton Jones. Both of the Jones brothers are native Texans and computer programmers, and this is their second business to start together. Their prior business, Eazl, an e-learning company, was launched in 2014 through the Stanford StartX program and has become one of the most important providers of online business education in the world. Today, their previous venture has Tesla™, Apple®, the World Bank, PayPal®, as clients and has enrolled more than 300,000 students in 127 countries around the world.
Helpful links: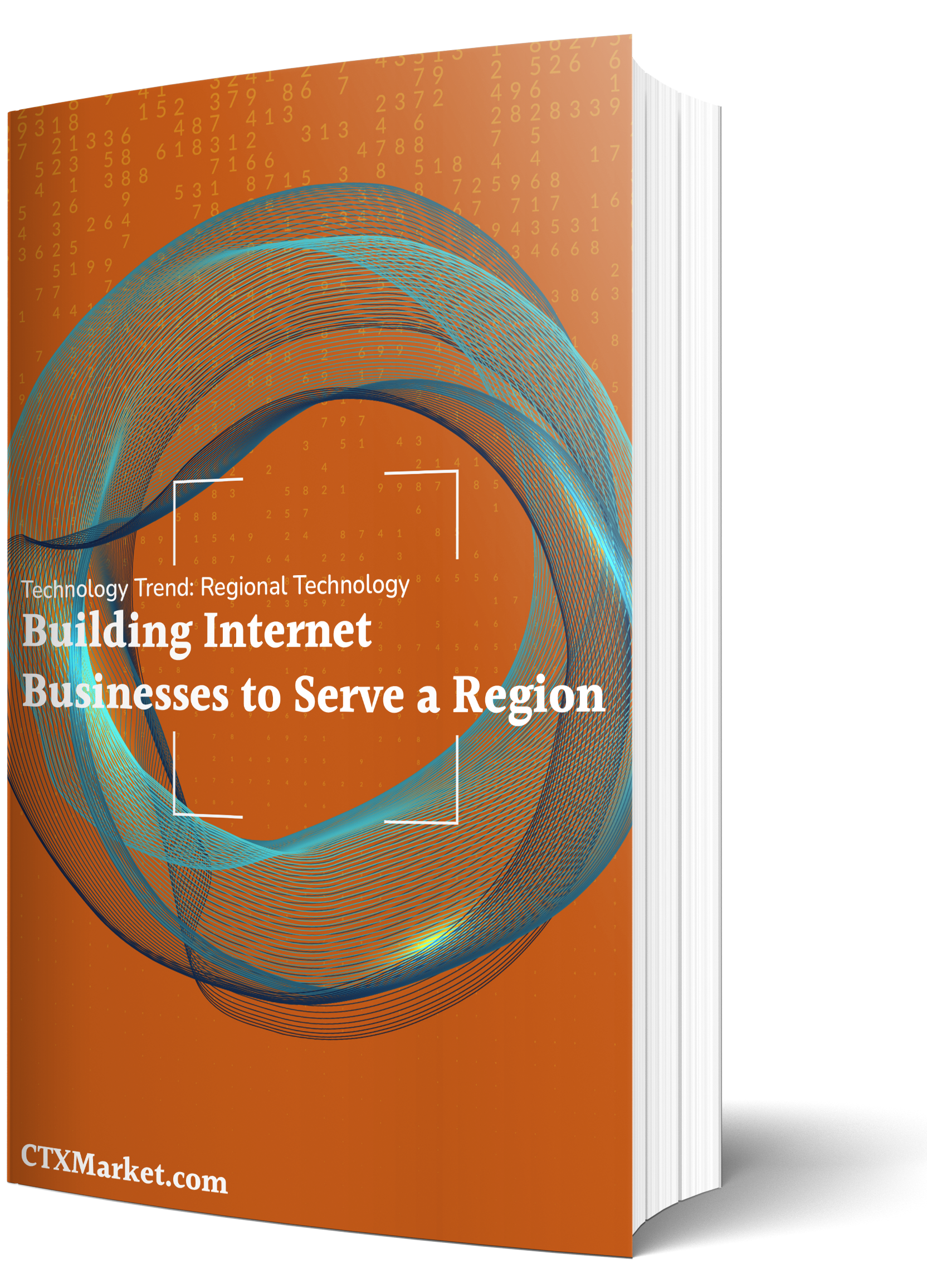 Some Early CTXMarket.com Investors
Carina Pinales, Founder and Co-Owner at Splash Coworking LLC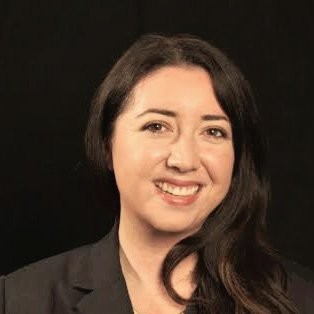 Kim Johnson, Vice President of Marketing at Igor, Inc.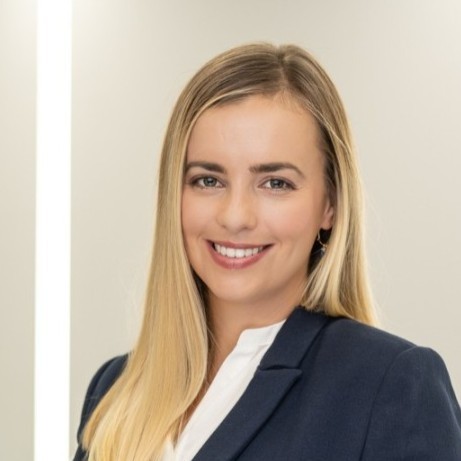 Max Roach, Senior Valuation Associate at CBRE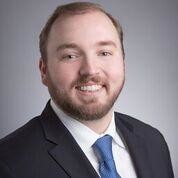 Ian Butcher, Partner at MWM
Problem
Central Texas Businesses
Must

Sell Online, but the Economics Don't Work
$40,000 to Get Started: "According to our research, small business owners [setting up a Shopify store] spend an average of $40,000 in their first full year of business." (Source: Shopify.com)
$110 to Get Each Customer: A small business can expect to spend ~$110 to attract each new customer for their website. Many small businesses won't ever make enough money per customer to justify what it costs to attract a customer to their site. (Source:

marketingsherpa.com

)

Pay 20% - 35% Commissions to a Platform Like Amazon.com or Etsy: If a small business owner chooses to sell through existing e-commerce platforms like Amazon or Etsy, they face a world of competition (literally), and hefty fees from the platform. Specifically:

Global platforms sell foreign-made products sold at prices that are impossible to compete with. ~50% of the sellers of the top 5000 products on Amazon are located in China. (source:

ecomcrew.com

)

Sellers can expect to pay up to 45% of the revenue from their sales to the platform, breaking their business models in many cases. (source:

sellerzen.com

)
Why must Texas' small businesses get online?
Central Texans spend around $20 billion per year online, and that number grew 44% during the Coronavirus pandemic. Small businesses that sell goods, classes, event tickets, or services, must compete online, and it doesn't make economic sense for them to do it by themselves.
Solution
CTXMarket.com Solves Problems for Both Local Sellers and Local Buyers
Lower Costs, Increased Revenue for Sellers
CTXMarket.com offers sellers a completely free online storefront. Sellers post listings, communicate with their customers, make sales, and customize their online shop all for free. When they generate a sale through their online store, they keep 100% of the money from that sale.
The secret sauce for CTXMarket.com is that, when sellers create an online shop on CTXMarket.com, even though their online shop has their own brand, listings, and content, what they post for sale is automatically cross-listed on CTXMarket.com and distributed through partners like Google Shopping. This means that an individual store has the ability to create an e-commerce solution for free (saving them tens of thousands of dollars), to use it to sell their goods without incurring any fees, and, in the background, to cross-list everything they have for sale alongside hundreds of other local businesses, creating a single site--CTXMarket.com--that hosts a massive collection of locally-sold goods in Central Texas.
CTXMarket.com only takes a fee when a sale is generated through the general marketplace at CTXMarket.com, and the platform's fees are much lower than competitors like Amazon.com.
Shoppers Can Shop Locally Like they Shop on Amazon.com
Roughly 70% of Americans shop online (source: NPR). There are a few characteristics of the online shopping experience that are important:
Choice: searching and comparing between a massive collection of items on one site

Information: researching items and reading reviews before buying them

Convenience: shopping and purchasing at any time of day or night

Collections: creating favorites and collections of items that are saved for later
These features explain why the share of purchases made online is expected to rise from 14.1% to 22% between 2022 and 2023 (source: statista.com). CTX market.com gives local shoppers the ability to enjoy these characteristics of their shopping experience while shopping locally.
Achievement & Traction
CTXMarket.com is Live, Making Sales, and Growing
When the founding team of ctxmarket.com pushed it's code in May 2020, the goal was to get a working platform up and running in San Marcos, a mid-sized community in Central Texas, as quickly as possible. By October of 2020, CTXMarket.com (called Squaredeal at the time) facilitated its first transactions between buyers and sellers in San Marcos. Soon, local news outlets started covering Squaredeal and the platform's popularity grew in the community.
By January 2021, the founders had hired two additional team members, recruited more than 100 sellers to the platform, and created a marketplace with more than 500 listings.
By the spring of 2021, the team had successfully re-branded to CTXmarket.com and had also helped a mid-sized retailer go through a full "digital transformation" of their physical retail space. The team was able to convert a brick and mortar store to a hybrid physical / digital store that runs everything through CTXMarket.com. This was a major breakthrough, because it demonstrated that, by using CTXMarket.com's technology, retailers can eliminate the biggest problem with running the e-commerce part of a physical retailer: having to manage inventory in multiple places. Specifically, it demonstrated that it is possible for a brick and mortar retailer to sell in the physical world while maintaining an accurate inventory in their online shop automatically.
In 2021 and 2021, CTXMarket.com will begin expanding its service area in Central Texas, partnering with local businesses in communities like Austin and San Antonio.
See for Yourself!
Visit CTXMarket.com to browse hundreds of listings from Texas-based businesses
Market
$16.1 Billion Per Year Spent Online by Central Texans
CTXMarket.com is focused on serving the communities between North Austin and South San Antonio. Sometimes, this area is called "the Corridor", and it is one of the fastest growing regions in the world (source: thecorridor.org). Currently, the population of the Corridor is roughly 4,000,000 people, and by 2030, it is expected that the Corridor will be home to more than 7 million people.
Summing up the population of Central Texas with the amount of money Americans now spend each year online, the annual size of the e-commerce market in Central Texas is $16.1 billion (source: bigcommerce.com). The CTXMarket.com team has the simple goal of facilitating $1 million per day in gross transaction volume on the Platform. Once this is achieved, the team will conduct an initial public offering and seek evaluation of more than $1 billion.
If all of this is successful, the CTXMarket.com team will then look at enabling business operators in other regions to leverage the technologies and approaches developed in Central Texas for their own regions.
Competition
We're Betting that Our Texas-based Technology Firm Has an Edge in Texas
CTXMarket.com's biggest competitors are the legacy tech Giants like Amazon.com, Google (specifically, Google Shopping), Etsy.com, and Facebook (specifically, Facebook marketplace).
While the team at CTXMarket.com recognizes that these companies have a resources advantage over CTXMarket.com, the CTXMarket.com team believes that its focus on Central Texas creates a defensible and permanent competitive edge. We're here. By focusing on one region, CTXMarket.com has the following advantages:
Shoppers are likely to trust CTXMarket.com because it's locally-owned and operated. As evidence, people are more likely to trust a media source that's local as opposed to one that's national (source:

KnightFoundation.org

).

CTXMarket.com can develop technological features that take proximity into account. For example, they may find that one of their favorite home-based businesses is only two blocks away.

Word-of-mouth is more powerful when a business is locally-owned and operated.

It makes sense for the CTXMarket.com team to dedicate time towards collaborations with local governments and civic organizations, whereas those relationships may be more difficult for globally-focused organizations to develop.
Business Model
How CTXMarket.com Generates Revenue
CTXMarket.com has a simple revenue model and multiple revenue streams that the Company is looking to grow.
5% Fee on Sales We Generate
CTXMarket.com neither charges sellers a monthly fee nor any setup fees. The Company only make money when it sends sellers customers.
There are two types of sales on CTXMarket.com:
sales generated directly by sellers (for example, when a seller sends a customer a link to one of their listings)
general sales
Any time a seller makes their own sale, they keep 100% of the money from the transaction. However, the majority of sales made on CTXMarket.com are made as "general sales," which means that CTXMarket.com takes a 5% commission. Here's an example:
Someone finds out about CTXMarket.com and creates an account
When browsing the marketplace, they discover a local seller and follow them
Next time they visit CTXMarket.com, our algorithm shows them a new listing from the seller they follow, and they buy it (let's say it costs $50)
CTXMarket.com helped generate the sale, so the Company takes a 5% commission ($2.50)
This is how internal projections indicate that CTXMarket.com's platform fees will grow:

Promising Growth Areas for CTXMarket.com
In addition to the 5% commission we make on sales that we help sellers generate, there are a number of promising areas of growth for CTXMarket.com. They include:
Franchising: We've had businesses in other regions (for example, in London) who are interested in replicating what we're doing here in Central Texas in their region. We'd like to enable them to use the technology we've built to run their own regional e-commerce platform. This would be a major source of revenue for CTXMarket.com.
On-Platform Advertising: Other e-commerce platforms have seen explosive growth in their on-platform advertising businesses. In the future, we may allow businesses to advertise on CTXMarket.com, which would be a major source of revenue for us.
Distribution: Many small-batch producers can't distribute what they make to stores, because it often takes special production facilities and trucks to do that. We have already begun piloting programs aimed at helping small-batch producers in Central Texas with their logistics and distribution efforts.
Exit Strategy: a $1 Billion Initial Public Offering
An important figure is $16.1 billion every year--the size of the opportunity (in terms of money) for a Central Texas-focused e-commerce business. The online economy is massive and growing very quickly, and every year, Central Texans will spend tens of billions of dollars online.
Simply, the CTXMarket.com goal is to facilitate about 2.2% of those transactions (roughly $365 million dollars worth of transactions) every year. When that is achieved, CTXMarket.com could be worth a billion dollars or more and that the early investors in the platform may be able to receive many times their original investment in return.
Here's a hypothetical example of how this may work for an early CTXMarket.com investor:
Someone invests $10,000 in CTXMarket.com when CTXMarket.com is valued at $10 million. This gives them a .1% ownership stake in CTXMarket.com.
CTXMarket.com grows over the next 5 years and conducts an IPO at a $1 billion valuation.
That .1% ownership in CTXMarket.com would now be worth $1 million, a profit of $990,000.
Team
CTXMarket.com was founded by two brothers. They're both native Texans. The team also includes three other employees at the time of writing. It is important to note that CTXMarket.com is growing quickly and, by the time you read this, it is likely that there are more people involved in CTXMarket.com than at the time of writing!


The Founders
CTXMarket.com was founded by Davis and Patton Jones. Davis Jones, the CTXMarket.com CEO, is a serial entrepreneur who's previous business, Eazl, is an online education business that has become one of the most successful e-learning companies in the world. As of 2021, Eazl has enrolled more than 300,000 students in 127 countries worldwide. Eazl's courseware is currently used by teams at organizations like Tesla™, Apple®, PayPal®, and the World Bank. Davis holds an undergraduate degree in economics from Sonoma State University and an MBA with a specialization in finance from EDHEC Business School in France. Patton Jones, the CTXMarket.com CTO, co-founded Eazl with Davis in 2014. Patton excels in technical roles and has led the technology side of multiple businesses, including Eazl and StreamATX, Austin's first local live streaming service. Patton holds an undergraduate degree in international relations from Stanford University.
Advisory Board
Tanner Linsley, Co-founder of Nozzle.io
Use of Funds
The funds raised by CTXMarket.com in this issuance will be used to generate awareness for CTXMarket.com and hire and retain staff.
Generating Awareness
Roughly 43% of the funds raised will be reinvested in marketing CTXMarket.com and the CTXMarket.com equity crowdfunding campaign. The CTXMarket.com team believes that, by securing investments from thousands of Central Texans, CTXMarket.com will be able to create technology that better reflects the needs of the Central Texas community and also generate word-of-mouth, which will lead to more users and more shoppers on the Platform.
Hiring and Retaining Talent
Roughly 50% of the funds raised will go towards funding CTXMarket.com's operations. CXTMarket.com needs to retain its existing team and attract new talent so that it can grow and achieve its goals. In addition to human resources costs, there are some basic costs of business like server costs, office rental costs, and professional service fees (for example, paying an accountant).
COVID Relief
Offering Maximum
In reliance on Reg. CF Rule 201(bb) of this relief, financial information certified by the principal executive officer of the issuer has been provided instead of financial statements reviewed by a public accountant that is independent of the issuer, in setting the offering maximum of $250,000.
Updates
No updates, yet. Stay tuned.
Q&A
You must be logged in to be able to post a question.
Other Disclosures
Read the
Form C
filed with the SEC for other important disclosures, like financial statements, Directors, Officers, shareholders with more than 20% of voting rights, and more.
Irregular Use of Proceeds
The Company may make Irregular Use of Proceeds. Such Irregular Use of Proceeds, which may be in material amounts in excess of $10,000, may include by way of example and not limitation: Vendor payments and salary made to management, business associates, relatives, related parties and/or affiliates thereof; expenses labeled "Administration Expenses" that are not strictly for administrative purposes; expenses labeled "Travel and Entertainment"; and expenses that are for the purposes of intercompany debt or back payments.

Without limiting the above, the Company may elect to vary from the proposed use of funds as circumstances or assessments of circumstances following the closing change.
Special Note Regarding Forward-Looking Statements
This offering contains forward-looking statements within the meaning of the federal securities laws. We caution investors that any forward-looking statements presented in this offering, or which management may make orally or in writing from time to time, are based on the Company's beliefs and assumptions made by, and information currently available to, the Company. When used, the words "anticipate," "believe," "expect," "intend," "may," "might," "plan," "estimate," "project," "should," "will," "would," "result" and similar expressions, which do not relate solely to historical matters, are intended to identify forward-looking statements. Such statements are subject to risks, uncertainties and assumptions and are not guarantees of future performance, which may be affected by known and unknown risks, trends, uncertainties and factors that are beyond the Company's control. Should one or more of these risks or uncertainties materialize, or should underlying assumptions prove incorrect, actual results may vary materially from those anticipated, estimated or projected. While forward-looking statements reflect the Company's good faith belief when made, they are not guarantees of future performance. The Company expressly disclaims any responsibility to update forward-looking statements, whether as a result of new information, future events or otherwise, except as required by law.

Moreover, we operate in a very competitive and rapidly changing environment, and new risks emerge from time to time. It is not possible to predict all risks, nor can we assess the impact of all factors on our business or the extent to which any factor, or combination of factors, may cause actual results to differ materially from those contained in any forward-looking statements we may make. In light of these risks, uncertainties and assumptions, the forward-looking events and circumstances discussed in this offering may not occur, and actual results could differ materially and adversely from those anticipated or implied in the forward-looking statements. We undertake no obligation to revise or publically release the results of any revision to these forward-looking statements, except as required by law. Given these risks and uncertainties, prospective investors are cautioned not to place undue reliance on such forward-looking statements.
CTXMarket.com